Are you starting or growing your own business but currently lack the skills or tools for such an involvement?
Do you need more time and resources to deliver constantly great customer service?
Are you ready to invest in yourself and your business?
Are you ready to Go from planning...to Action?

Welcome to Your Distance Assistance!
Your Success is on my agenda!
Your Distance Assistance was officially founded in June 2014.
An Office Administration company that provides outsourcing services based in Athens, Greece.
More specifically we provide Virtual Business Support and Communication Services specializing in Trainers & Coaches, Entrepreneurs - Small Businesses, and Non-Profit Organizations & Associations to determine how to make their current strategy better, grow, and create new ways to contact their audience.
Our Mission
To make your business more organized, using systems and procedures to  handle all the tasks that you need to delegate so that you can concentrate on your business growth, achieve your financial goals, focus on the "why" you have started your business, and devote time to all those things that keep your passion alive.
Our trademark is the commitment to providing high-quality services, focusing on adaptation to the requirements of each client.
We develop and provide personalized solutions by combining knowledge with experience, know-how, skills, and expertise aiming to improve the efficient operation of your business and increase its revenues.
We cooperate closely, making maximum use of technology, without the restrictive barriers of physical presence in an office, always with the same consistency and responsibility, whether it concerns the execution of strict schedules or complex and demanding projects.
We are here to assist you in eliminating all the barriers,  better understanding your business needs, and enabling you to delegate effectively.  
How we do that?
By providing you more time to concentrate on the activities that you can only perform in order to scale up your business more effectively and open up new opportunities to expand.
.
Key benefits you will experience from our cooperation:
WANT TO LEARN FIRST OUR NEWS?
Subscribe
DEVELOPING AND PROVIDING TAILORED SOLUTIONS
Services
– IF YOUR AN ADMINISTRATIVE PROFESSIONAL HERE IS HOW WE CAN SUPPORT YOU –
NUMBER OF CLIENTS WE HAVE SERVED SINCE 2014
So far
Current retain clients on monthly basis for the last 5 years
WHAT OUR CLIENTS SAY
Testimonials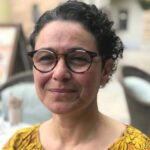 Gina has been working for the last two years with segreece. Our organization works towards making trauma healing training accessible to Greek speakers and strives to walk the path of inclusion and diversity. Her contribution has allowed us to focus on our core mission and achieve our goals more effectively.
Based on her practical knowledge, support, and understanding of the field of trainings' organisation in Greece, we have been able to streamline our operations and increase our efficiency in the areas of administrative, financial, marketing, and event coordination while she has been responsible for managing and executing projects.
As a person, she has demonstrated a high level of professionalism, reliability, and proactiveness in various areas. She has always been prompt in responding to our requests and has been able to handle multiple tasks simultaneously while keeping an excellent working relationship and spirit in the team.
She operated as a consultant in identifying areas where they can be of further assistance and have provided us with valuable insights and recommendations.
Overall, she has been an invaluable asset to our organization, and we would highly recommend her services to any organization, profit or non-profit looking for reliable and efficient business support to grow and thrive in today's competitive market.
Gina, a seasoned professional, possesses a rare blend of expertise and skills that is difficult to find in the same person: From exceptional speed and a results-driven mindset to a keen understanding of client expectations and a strong commitment to customer service, she brings an outstanding level of proficiency to every engagement.
Her broad range of knowledge enables her to provide complete support and guidance to clients in a variety of industries. Her keen attention to detail, analytical mindset, and strategic thinking enable her to identify opportunities for growth and guide clients towards achieving their goals.
Moreover, Gina's warm personality, collaborative spirit, and growth mindset contribute to a truly remarkable experience.
At Your Distance Assistance, Gina's office, you can expect nothing short of prompt responsiveness, unwavering consistency, and a commitment to continuous improvement. With a focus on evolving and expanding their service offerings, Gina ensures that clients receive the highest level of support tailored to their unique needs.
We have had the pleasure of working with Gina Theofilidou - Your Distance Assistance for two years. During this time she has proven to be knowledgeable, responsive, and also willing to go the extra mile, showing dedication, honesty, and professionalism in her management style. During my Presidentship, Gina offered Distance Assistance to ICF Greece Chapter supporting the achievement of Chapter strategic goals, organizing international events in Greece, and contributing from her position to the development of Coaching in Greece. She showed efficiency in all aspects using innovative and proactive tools for the benefit of Coaching growth.
In my opinion, Gina is a key player in a company's management and growth. She exhibits unrelenting commitment, inventiveness, and a profound awareness of the socioeconomic and legal environments that affect business success. Gina is an inspiration because of her extraordinary skills, which go beyond crisis management and problem-solving.

She stands out for having the ability to produce aesthetically amazing visuals, great written content, fascinating presentations, and engaging newsletters from scratch. Gina has outstanding communication skills and operates under the guiding principle that she should treat every company as if it were her own. As a result, Gina has become a leader in organizational excellence and effectiveness.
If I had to say two words about Gina, I would say "empathy" and "positivity". However, the two words are not enough. Gina has been a valuable partner during times when my office needed trusted people to support a demanding client base and a group of consultants with diverse needs.With flexibility and creativity, she worked hard to complete the projects assigned to her, conducting thorough market research and working relentlessly on extensive lists, answering dozens of requests from prospects and customers daily, taking charge of relationships with suppliers and third parties, designing tools and creating new procedures.Gina was always on the ramparts, combining physical presence with remoting work, and answered my questions promptly and confidently. Her contribution to office strategy meetings was important and her composure in pressure situations remarkable. For all the above reasons I highly recommend Gina!
Gina is one of Women On Top's most reliable collaborators - always willing and punctual, therefore a valuable ally in projects that require professionalism and attention to detail
I have the pleasure of working Gina to serve as office administrator for my self-development coaching and training firm, and I am beyond pleased with the outcomes. Gina's professionalism, devotion, and outstanding assistance have been crucial in helping me grow my business all these years.
Gina stands out for her genuine concern for my company. 
Her excellent communication, inventiveness, and organizational abilities have been crucial in developing a consistent and compelling brand presence.
Working with Gina has not only saved me time and energy, but it has also allowed me to focus on what I do best: helping my clients transform their lives.
Thank you, Gina, for your unwavering commitment, professionalism, and passion for helping me succeed. 
YOUR DISTANCE ASSISTANCE
Certifications & Associations
IMA – ACTA – KNOWNCRUNCH, IAAVA, IAAP, WALLIANCE, GDPR, KAPODISTRIAN